Registration Form, Fees and Mode of Payment

Download "HMID - VII Registration" PDF file at your device clicking here


Instructions for authors
All correspondence related to the submission process must be in electronic format (name_firstname.doc or .ppt) to the following address:
jims2022@mailistec.fr
Papers in academic format in French or English will be presented in the same format as the 38th Congress of the French Marketing Association:

- Papers (5 pages maximum, times 12, single-spaced and with 2.5 margins including bibliographic references, figures and appendices) presenting successful research on a conceptual and/or empirical level. Submitted papers will be double-blind reviewed by two reviewers.


Power point presentations will be in a free format. The first page will include the title, the name of the author and his/her institution as well as his/her contact information, the last page will be devoted to the bibliography if applicable.

Inscription:
Depending on the subscriber's profile, the registration fees for the 4th International Health Marketing Day, that include delivery of the proceedings electronically, lunch and networking breaks, present as follows:
Non-academic participant: 200 euros


Academic participant: 120 euros


ARAMOS or AFM Member: 90 euros


Author or co-author of a paper / communication: 75 euros


PhD students and full-time students: 50 euros
In order to be able to welcome you in good conditions, we thank you to send us by e-mail or by mail, as soon as possible and before May 20, 2022, your registration form
(which will be diffused in a second time)
accompanied by the payment or announcing a purchase order.

PDF: Call for papers HMID - VII

Organised by
IAE Lille University School Of Management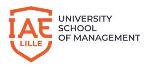 Lille University Management Lab (LUMEN) - ULR 4999

University of Lille
ISTEC - School of Management and Marketing, Paris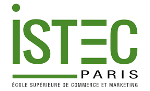 Ecole des Hautes Etudes en Santé Publique, Rennes

Centre national de la recherche scientifique

Ethics EA 7446


Our partners
Primary Contact:
jims2022@mailistec.fr